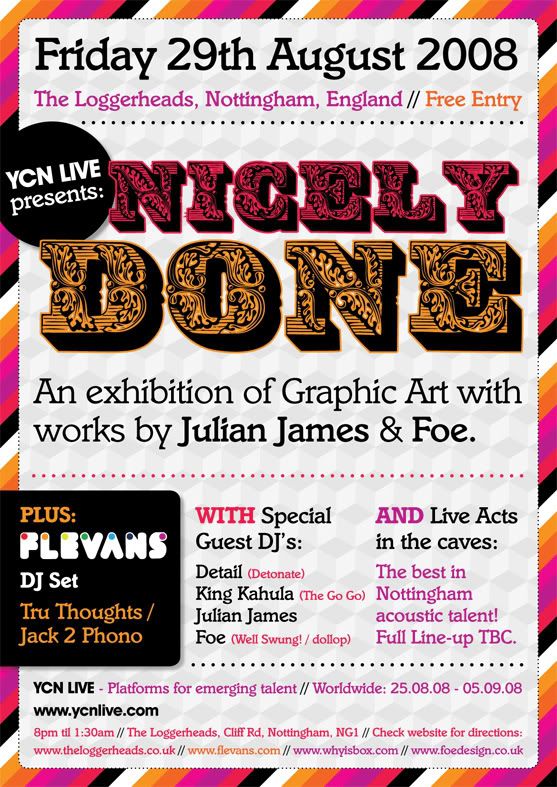 Hello chums,
As part of YCN Live, myself and the talented Mr Julian James will be hosting an exhibition of graphic art at The Loggerheads pub. With limited edition prints available to pur-chase.
The opening night is on Friday 29th August and will feature a DJ set from Flevans (Tru Thoughts / Jack 2 Phono). His new album "27 Devils" is on it's way! Plus live acoustic acts in the renowned caves and your general Loggerhead messyness!!
Please check where other YCN events are taking place.
Hope to see you there!
www.theloggerheads.co.uk
www.ycnonline.com
www.whyisbox.com
www.foedesign.co.uk
www.flevans.co.uk